Hollywood actors use our products to get ready for their closeup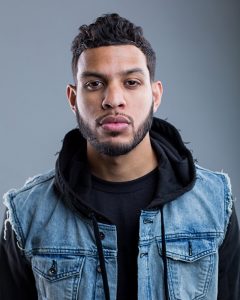 Sarunas Jackson, HBO's Insecure
NFL athletes use our products to get ready for gameday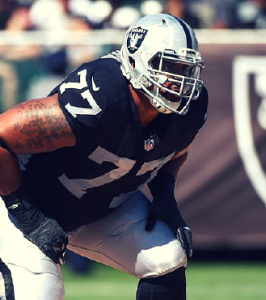 Austin Howard, Offensive Tackle
(Baltimore Ravens 2017-Present, Oakland Raiders 2014-2017)
Blake Bell, Tight End
(Minnesota Vikings, 2017 – Present, San Francisco 49ers, 2015 – 2017)
See what experts say about California Beard Company
"It's a lovely, nostalgic scent that I can't get enough of. I found myself sniffing the bottle regularly, even after putting the oil in my beard." – Bristlr, Top 20 Beard Blog
"What's not to love about a brand when they give back via your purchases — and it doesn't cost you any time or additional dollars! … The  give-back  of planting trees is terrific. And your purchases not only support a Made in the USA company, but a Made in California company too!" – LA-Story, Top 1% Kred Influencer
"Not only does this company have a great smelling beard oil … but in true Californian style, they plant a tree for every product purchased." – The Manual, The Essential Guide for Men
"Your beard looks better already – My Wife" – SoCalSessions.com, Beard Blog
"California Beard Company takes us back to our roots, by resorting to nature to make their fantastic beard goodies." – Kelly's Thoughts on Things
Our Aftershave Ranks Among the Best
The Manual, leading men's lifestyle blog, got their hands on our original aftershave and loved it! They included us in their roundup of best aftershaves in August 2017, and we couldn't be happier.
"While this is an actual aftershave and not a balm, it's rich moisturizing and healing properties more than make up for the fact that it does contain organic alcohol and thus will probably dry your skin just a tad.
The combination of witch hazel and menthol as the main active ingredients mean that you'll be doing double duty cooling your face (which can be extremely refreshing after a not-so-perfect shave) while preventing infections from microscopic cuts (thank you antibacterial witch hazel).
And, if you're still worried about the aftershave containing alcohol, don't be, California Beard Company clearly states, 'This ain't Home Alone, folks, you won't be screaming from the sting of alcohol like Macaulay Culkin.' "
Featured in Perfumer & Flavorist
We are excited to be featured in the Sustainable Future section of Perfumer & Flavorist's August 2017 issue! It is an honor to be mentioned for our sustainability efforts, being included in between L'Oreal and Unilever, two of the world's largest brands.

Our A-List Products Recognized as Great Holiday Gifts
Nation A-List magazine deemed our products worthy of inclusion in their November 2017 holiday gift guide. They bring readers the latest trends in fashion and products before you can see it anywhere else. We love this publication because they only feature products that are made in America.
Read the complete reviews